Dealing with pest infestations can be a nightmare because it comes with lots of stress and discomfort. Due to the problems related to pests, immediate treatments should be provided if you notice an infestation in your house. Even if you would like to free your home of pest invasion as soon as possible, professional pest control companies will advise that you to seek help instead of doing it yourself.
However, before taking the big step of hiring pest control services, there are certain things that you should check to make sure you are making the right decision.
#1 Verify Their Pest Control Licensing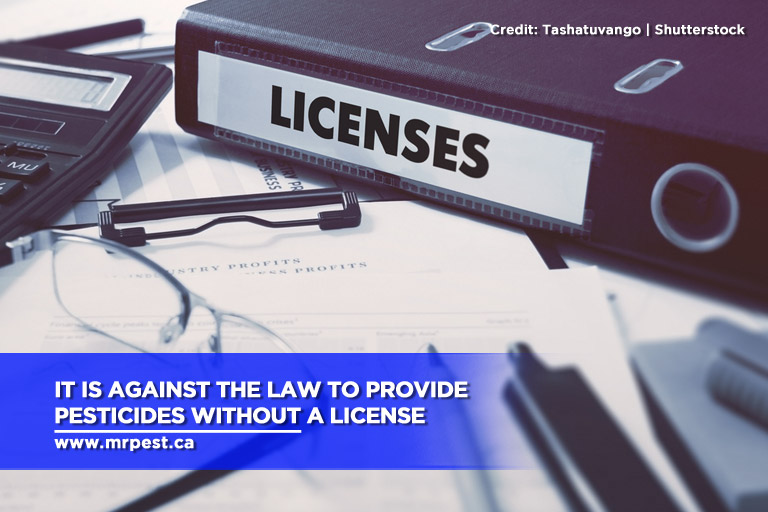 One of the vital things you need to ask when hiring exterminating companies is about the license they carry. There are some companies that might want to lure you with unlicensed services at unbelievably low rates. Make certain that the company you have decided to hire carries the needed license to offer pest control services and handle pesticides.
Every company should have their license to operate, so do not hesitate to ask them for proof of this and other related documents. Having a license is solid evidence that the exterminator from the company is highly trained in the newest techniques. You can even ask them to present their certifications if you want more assurance.
#2 Ask About Their Overall Experience
Often, the number of years a company has been in business says quite a lot about its efficiency and expertise. More experienced companies may charge more than new or average ones, but they'll have more knowledge about pest-related problems. They are also equipped with the latest tools and chemicals needed to get rid of infestations of all kinds.
In short, there is a higher possibility that you will be highly satisfied with the result if you hire a pest control company with the right experience and knowledge.
#3 Read Online Customer Reviews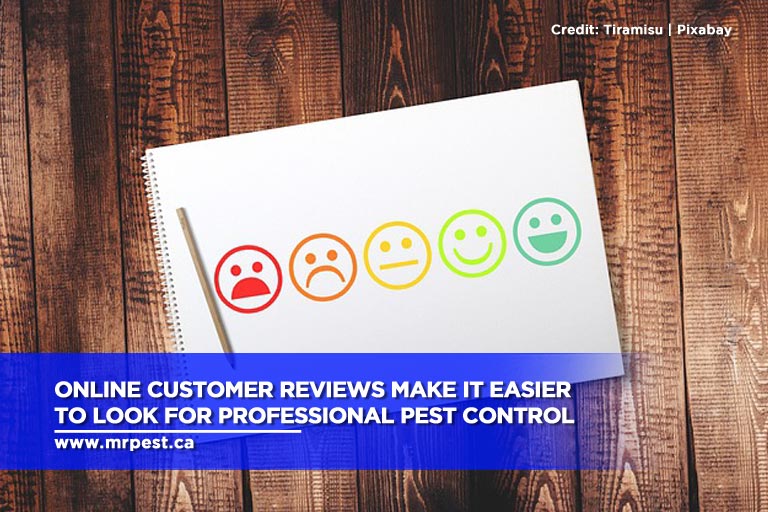 Ever wondered who has the best pest control service? Before picking a company, you should do your research. One way to get it right is to thoroughly check their site, especially for reviews of their past customers. Normally, their website says a lot about them starting from their years of experience to the cases they have addressed, and the different reviews of their previous customers.
So, read all of the reviews and try to get a clear picture of the overall customer satisfaction and quality. It is not that there will not be any negative reviews but you should judge the ratio of good reviews versus the bad ones. If you read a bad review, find out why that client gave negative feedback so you can determine whether it really is the company's fault or not. Reading reviews can provide you with a clear idea regarding the service quality of a specific company you are going to hire.
#4 Ask for References and Call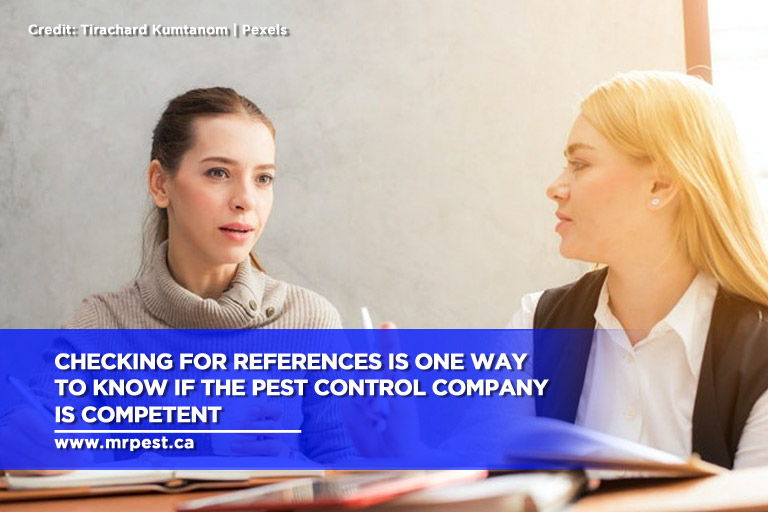 While using the Internet for your research is good, your first preference should be to choose a company that is referred to by your family or friends. Hiring from references is the best approach because you will get feedback and a clear picture of how the company works, and the chances of falling into the hands of unreliable companies can be eliminated.
It is safer as well since no family member or friends will suggest an unreliable company whose work is not trustworthy. So, it is important that you ask your neighbours, relatives, or friends if they can suggest a company that delivers high-quality results.
#5 Check Their Local Reputation
Before hiring a pest control company, you should make sure that they are a reputable one, and you can check that by checking for ratings and reviews. One of the best ways to hire a good company is by asking for suggestions from neighbours, relatives, friends, and anyone else because they would have a more genuine review.
You should also check the company's online reputation. It is also best to stay away from companies with extremely bad reviews. Make a list of questions to ask regarding your prospective pest control company.
#6 Check Their Rates and Charges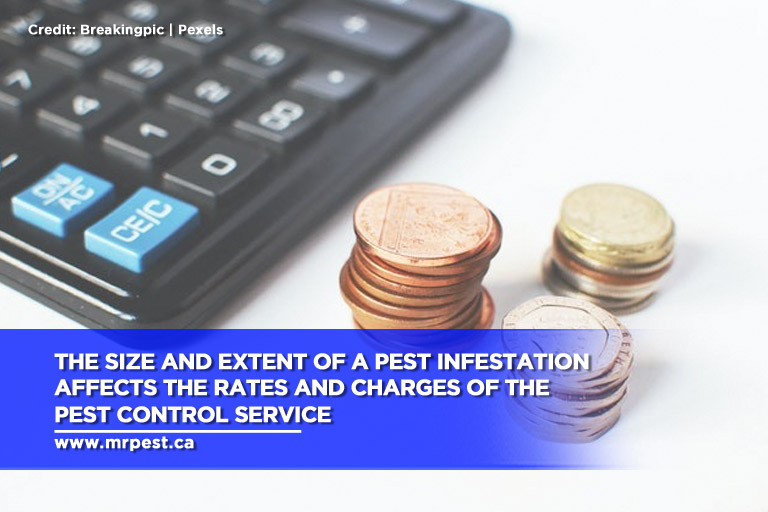 You should also check the rates and charges of the company. If it's too expensive, then you should ask why that is. Overall rates and charges of local companies may differ, depending on the kind of problem you are dealing with and based on other crucial factors. However, that does not mean you will have to hire a cheap or overpriced company. It is best if you can set a realistic budget, and look for a company that offers what you're looking for based on that.
Use the internet and compare the rates to make an informed decision. Find the balance, and compare their rates and charges beforehand.
#7 Learn About the Pesticides
Ever wondered what professionals use for pest control? To get rid of the infestation completely, a local company would have to use different kinds of pesticides, which is a common practice. However, you should know about these well in advance. You should have a thorough discussion with them regarding what chemicals they plan to use and whether these have any negative impact.
If there are negative effects, then you can check for non-chemical options and alternatives; however, if there are no other options, ask them to provide a specimen label for each of the chemicals they plan to use. If they cannot provide that, then it is best to look for another company.
#8 Read the Written Contract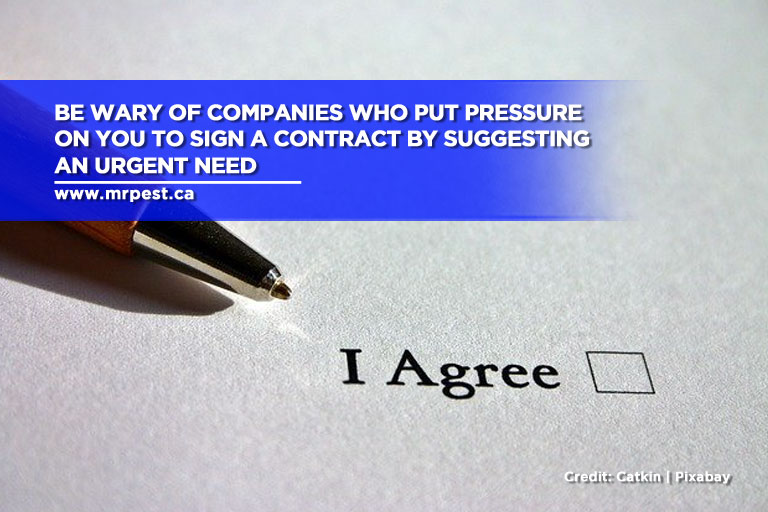 If you are hiring a pest control company for ongoing service, then you should ask which is the best method for pest control, and discuss the available options. For example, if you want quarterly or monthly services to get rid of pests completely, the best option is to go for monthly services and change to a less frequent maintenance service afterward.
Make sure to read the terms and conditions stated in the contract to learn about the kind of treatment they plan to use, frequency of service, and payment terms. This way, you can make an informed decision.
#9 Talk to Their Technicians
One of the qualities of a good pest control company is the presence of highly qualified technicians because they are the ones who do the job. It is also best to check how they are trained before hiring one. This will guarantee that your property is in good hands. It is also important to check if each of the technicians is certified to carry out the extermination. Other factors like their professionalism, license, and level of experience should also be considered. Take steps to double-check the validity of their credentials.
Having a hard time determining how to choose a termite company? Mr. Pest Control is what you're looking for! If you need the assistance of our technicians, you can call us at 705-739-7378 (PEST) or send us an email at peteb@mrpest.ca. Visit our website for more information on our products and services.